Cleaning Your ThermAlloy® coated Power Cylinders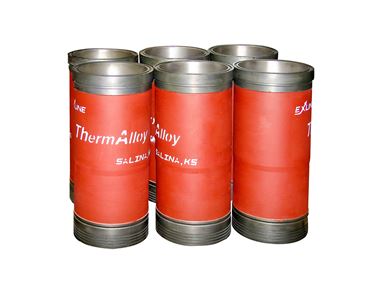 It's Spring Cleaning Time! Exline recommends washing Power Cylinders coated with our ThermAlloy® coating with soap and water with every new installation.
To clean an Exline ThermAlloy® power cylinder, start with the cylinder in an upright position. Use appropriate safety and lifting equipment if available. Remove all existing solvent using rags prior to washing. It is important to get off as much of the preservative as possible.
To wash the cylinder fill a bucket with warm water and powdered laundry soap. Mix well. Use a non-metallic brush and the soapy water to clean the inside. The scrubbing brings any material debris to the surface. The soap allows the debris to float to the surface so it can be washed away. Rinse using warm water. Hot water, at a temperature of 180 degrees is preferred, if available. After rinsing, air dry, then wipe with rags to remove any excess moisture.
Once the cylinder has been cleaned, it is recommended the cylinder wall be liberally coated with oil to prevent surface oxidation.