Services for Municipalities
Services for Municipalities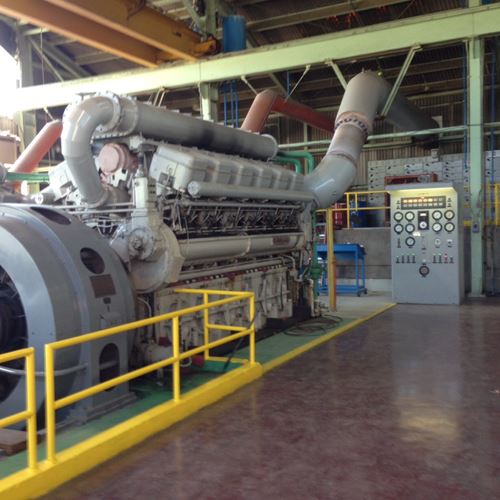 Services for Municipalities
Services for Municipalities
Exline, Inc. Municipalities services include industrial repair and technical support for Municipal power generation plants and water treatment plants. Our industrial repair services can be performed on-site at customer locations, or at our Industrial facility located in Salina, Kansas. Exline also provides inspection, preventative maintenance, and technical support.
Power Generation Facilities
Whether you need assistance to repair components or you need emergency assistance when your city's power goes out, our team of expert mechanics, repairmen, and customer service representatives are here to help. Our crews are ready to troubleshoot existing equipment, replace and install parts, and conduct routine maintenance to keep your community running efficiently. We provide field service maintenance and repair, and parts repair and manufacturing.
At Exline, we also have the large shop capabilities to install, repair, and maintain your power generation needs. Wherever and whenever you need assistance, Exline's crews are ready to get your engine up and running.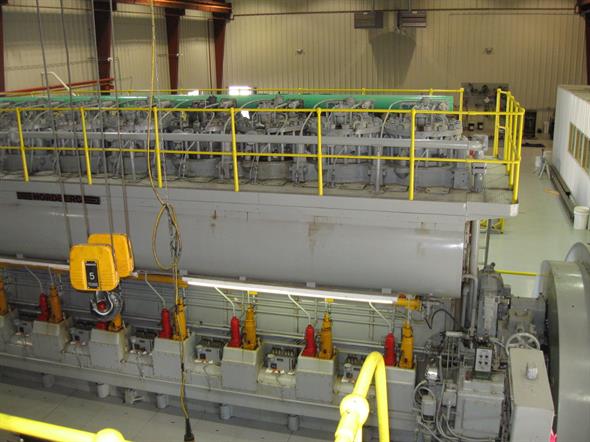 Power Generation Engine Repair
Exline repairs engines and engine components for power generation facilities. Exline provides services for the repair and overhaul of engines of every make and model. Exline also manufactures new or provides repair services for these major engine components:
Power Cylinders
Power Connecting Rods
Power Pistons
Power Cylinder Heads
Turbochargers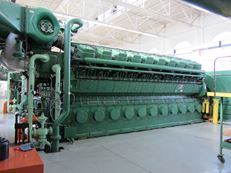 Nordberg Engines
Many power generation facilities are powered by Nordberg engines. As the OEM for Nordberg engines worldwide, Exline, is the best choice for genuine Nordberg engine replacement parts and technical services. Exline provides the following OEM quality replacment parts for Nordberg engines:
Power Cylinder Heads
Power Cylinders and Power Cylinder Liners
Power Pistons and Piston pins
Fuel Pumps
Power Connecting Rods
Piston Rings
Cam lobes
Bearings and Bushings
Gaskets
Valves, Guides, and Seats
TurboCharger and TurboCharger component parts
Filters
Water Treatment Plants
Exline provides industrial repair and support services for both fresh water and wastewater treatment plants, as well as sewage treatment plants. We repair water reclamation equipment such as pumps, impellers, and sleeves, either on site at customer locations, or at our industrial facility in Salina, Kansas. Our Exline Express trucks can provide transportation services to our facility and back to customer locations if needed.
Exline re-conditions a broad range of industrial equipment. Our technicians repair and re-surface pump housings, rotors, shafts, diverter valves, and other rotating equipment which become damaged due to wear.