Overview
Plastic Mixing Industry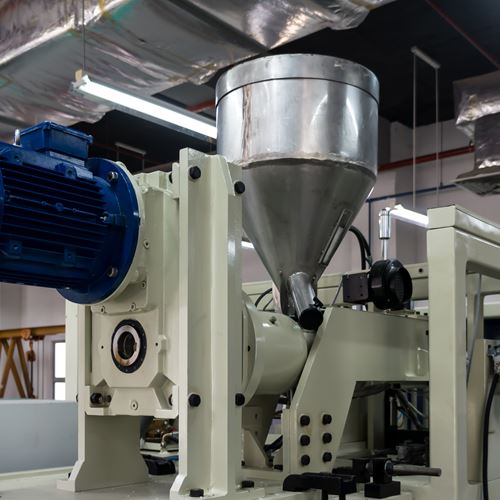 Plastic Mixing Industry
Exline Plastic Mixing Industry provides our customers with new or re-conditioned stainless steel mixing blades, heating vessels, cooling vessels, as well as reconditioned mixing tool and cooler blades. Exline provides these components for most mixing vessel brands such as Henschel Mixers®, Promixon and Plas Mec. Exline can also enhance the life of your mixing equipment with our DuraCoat® Protective Coatings.
Exline developed the original proprietary family of sprayed coatings called DuraCoat® for use on Heat Mixers, Cool Mixers, and Mixing Blades. The DuraCoat® coating process provides greatly extended life to the high shear areas of your blending equipment. Exline uses state- of-the-art thermal spray systems to apply DuraCoat® protective coatings.
Exline offers a full product line of new high performance mixing equipment for plastic materials, powder coatings and coolers in the United States and Canada. Exline representaion of product line inculdes high speed turbomixers and coolers as well as container mixers. We also offer a complete line of spare parts and Technical Support Services. Exline representation and design of mixing plants are crafted to perfection to provide the best quality mixing and the best business success. Call us today for all your equipment needs.
Explore Our Plastic Mixing Industry Services