Exline, Inc. Field Services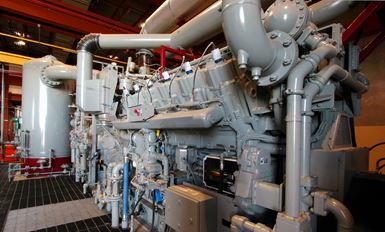 Exline Field Services
Exline has been in the Service and Industrial Repair business for over 100 years. From major equipment overhauls to minor inspections, the Exline Field Services Division offers comprehensive on-site maintenance and service to keep your equipment running. We specialize in reciprocating engines, compressors, generators, rotating equipment, and other industrial equipment.
Engine and Compressor Overhauls
On-Site Machining
On-Engine Repairs
Installation of Exclusive Exline Protective Devices
Engine Controls and Ignition Systems.
Preventative and Planned Maintenance
When repairs are needed on large engines and compressors, Exline Field Service Crews travel across the country to perform everything from complete overhauls of slow speed and high speed engines to emergency repairs, to preventative maintenance.
Our crews arrive on site, fully equipped, safety trained, and capable of performing repairs of any scale.
Our Specialized portable machining equipment allows Exline crews to complete repairs on-site saving time and money. On-engine repairs include line bore, wire line, crack repair, turning crankpin journals, machine flywheel fits, top engine decks and replace power cylinder upper and lower sleeves.
Compressor repairs include replacing the compressor liners, bore compressor cylinders, and machine compressor valve seats and flange facing.
We provide precision leveling and alignment for a broad assortment of industrial equipment that includes production machinery, hydraulic presses, printing presses, engine and compressor frames, gearboxes, and pumps.
Additional Field Services Our Crews provide include Thermal Spray Coating of worn areas, and metal stitching using Lock n Stitch Stitching materials.
Give Exline a call when you need on-site repairs.