Power Cylinder Head Repair from Exline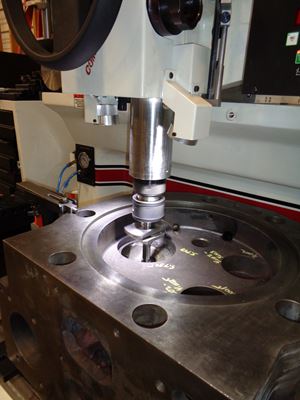 Power Cylinder Head Repair Services
Exline repairs power cylinder heads to keep your equipment running smoothly with less downtime. Our power cylinder head repair services include:
We completely re-build the valve train.
We supply and install new valves, seats, guides, springs, and keepers
We supply and install new rockerarm cups and bushings
We machine the sealing surfaces
We restore the sealing surfaces using thermal spray coatings
We repair spark plug holes
We metal stitch cracks
We hydro test the water jacket
We perform non-destructive testing for cracks.