Lubrication Facts to know about Engine and Compressor Lubrication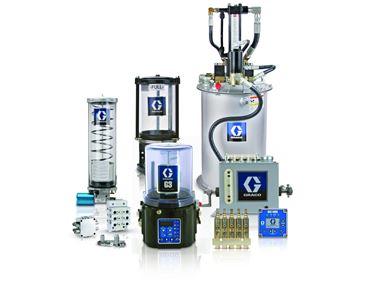 Lubrication Facts to know about Engine and Compressor Lubrication

The Lubrication Systems
Two main types of oil feed pumping systems are used in Engine and Compressor lubrication. Pump-to-point systems have multiple positive displacement pumps that pump oil from a small reservoir. Each pump feeds oil to one lubrication point. Distribution block systems use one or two larger pumps to force oil through sized and sequenced valves which distribute the oil to the various lubrication points. Distribution block systems must be designed specifically for a given engine and compressor.

Compressor Lubricants
Factors to consider are the type of compressor, the type of gas being compressed, and temperature. Almost all compressors require some sort of lubrication to cool, seal, or lubricate internal components. Lubrication is valuable for preventing corrosion and wear to internal engine parts.

Lubricant Composition
Lubrication of the power and compressor cylinders when compressing dry sales gas or pipeline gas is typically accomplished with a natural gas engine oil (NGEO) having a viscosity of an SAE 40 grade (or a heavy SAE 30), as used in the crankcase. For compressor operating pressures less than 1,000 psi (7,500 kPa) an SAE 40 grade is adequate. At pressures greater than 1,200 psi (8,273 kPa), a higher viscosity oil is required. Please be sure to check with your Engine and Compressor manufacturer for recommended lubrication grade.

Oil Injection Rates
There are numerous methods for calculating or determining the oil feed rates for Engines and Compressors. Most are rough calculations that are intended to provide only a starting point for setting the oil injection rates. Some are intended for use during the break-in period. Others assume some degree of water saturation of the gas, while others are minimum injection rates. Early formulas used to quantify feed rates were based on the amount of lubricant necessary to provide an oil film sufficient to cover contact areas. A simplified formula was devised by Ingersoll Rand (now Dresser-Rand), and is as follows: Bore Diameter * Stroke * Speed * / 31,800 = Pints per 24 hours. Always consult the Engine and Compressor manufacturer or lubrication system design engineer for specific lubrication rates and dependable system design.

Piping
The components of the lubrication system are connected by piping. Cleanliness and corrosion resistance are important considerations. Galvanized piping should be avoided because of possible corrosion. Carbon steel piping should be pickled or mechanically cleaned and coated with a rust inhibitor. Stainless steel piping should be used downstream of the filters. The piping system should be designed to avoid any pockets in which dirt or debris could accumulate. Socket welded piping should be avoided for this reason. Before initial startup, the lube oil system should be flushed with lube oil at approximately 170°F. A 200-mesh screen should be added to the system, and flushing should continue until the mesh is clean. Safety instrumentation should include a crankcase low oil level switch, a low oil pressure shutdown switch, and a high oil temperature switch. For compressors with integral engine drivers, it is recommended that the compressor and driver be lubricated with separate systems so that combustion gases from the engine do not contaminate the lube oil. In this case, the packing and cylinder lubrication is provided by the compressor lubricating system. For installations in very cold environments, immersion or in-line heaters and special lubricating oils should be considered.

Critical Components

Purge and Pre-Lube Connection
Always install a purge port connection on the discharge side of the pump. The purge port connection must incorporate a check valve. Proper purging of air from the divider block system before compressor startup is critical for reliable and trouble-free operation of the system.

Pressure Gauges
It is absolutely necessary to install pressure gauges on all divider block systems to enable the operator to monitor system pressure and operation of the divider block system.

Atmospheric Rupture Assembly
Atmospheric rupture assemblies must be installed on every divider block system to release pressure if blockage occurs in the system. The relieving of oil flow to atmosphere enables the lube no-flow to shut down the compressor. The compressor will never shutdown if an atmospheric assembly is not installed or if the atmospheric rupture assembly has been plugged.

In-line Filters
Every system must have in-line filters with a minimum of 25-micron filtration to prevent contamination and failure of the lube pump and divider blocks. To allow purging air it is recommended to install both a low-pressure pre-filter before the pump and a high pressure in-line filter downstream of the lube pump. Install all in-line filters in an area that can easily be accessed for filter changes or cleaning at recommended maintenance intervals.

Lube No-Flow Shutdown
The lube no-flow device is the only shutdown protection for the compressor if the pump fails or blockage occurs in the system. "DO NOT" operate any divider block system without a lube no-flow shutdown device.

Check Valves
All divider block systems must have a check valve installed at each injection point. Operating pressure of the check valve must be appropriate for working pressure of the system.
Lubrication System Delivery
Under lubrication results in excessive friction which creates heat and accelerated wear. Over lubrication may result in valve deposits and breakage problems plus hydrocarbon contamination of processes downstream of the engine and compressor and premature failure of the sealing components. Additionally, over lubrication results of power cylinders will cause a buildup of carbon in the cylinder, which can lead to detonation that results in expensive repairs and downtime. Over lubrication also has an adverse effect on emissions, and results in waste of excess oil.
As an authorized Graco distributor, Exline, Inc. sells and installs Graco lubrication products and also provides technical support.