Nordberg Engine Parts and Service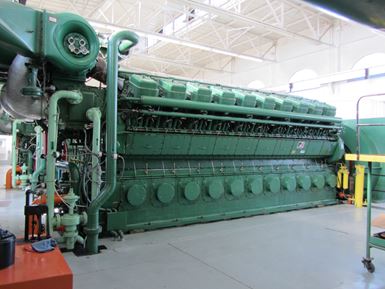 Exline, Inc. is proud to be the Original Equipment Manufacturer (OEM) of Nordberg Engine Genuine Parts. Offering a complete line of parts for both two and four-cycle systems, Exline also provides service and technical support for Nordberg engines.

Exline is the only Original Equipment Manufacturer to supply parts in spec with the original drawings and technical requirements. Exline keeps a large stock of the following parts in inventory available for immediate delivery:
Cylinder Liners, Heads and Head Assembly parts
Connecting Rods and Main Connecting Rod Bearings
Fuel Pumps, Gaskets and Pistons
Turbo charger and turbocharger component parts

The Nordberg Manufacturing Company was founded in 1886 in Milwaukee, Wisconsin, by Bruno Nordberg. Nordberg started out making steam engines and heavy machinery. In 1910 the company expanded into the heavy duty diesel engine market, and later developed a line of stationary radial engines. By the mid 1950's many Nordberg engines could be found in municipal power plants and pumping stations.

The Nordberg Manufacturing Company was eventually acquired by Rexnord Corporation of Milwaukee and in 1973 the company stopped manufacturing diesel engines and pumps.

On January 1, 2010, Exline acquired NAK Engineering of Santa Rosa, California. NAK was the owner of the OEM rights of Nordberg Engine Parts and Accessories, providing Nordberg engine owners and operators with support in providing OEM parts, service and technical assistance.

The addition of the Nordberg line added to the already extensive line of products and services that Exline offers to the reciprocating engine and compression markets, and enhanced Exline's ability to service the natural gas transmission, power generation, and marine markets.

Exline, Inc's highly trained technical staff and field service crews are able to assist with any questions relating to Nordberg engines, from startup and preventative maintenance to overhaul assistance.