Exline High Speed Compression Services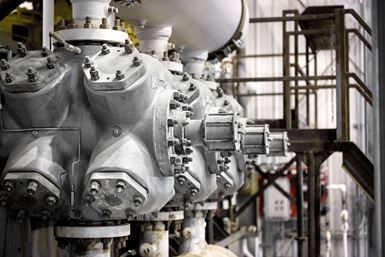 Exline, Inc. provides on-site and in-house repairs for engines and compressors used in the gathering, transmission, and processing of natural gas. Exline High Speed Compression Services specialize in compression field operations and repairs throughout the United States.

Exline Inc.'s High Speed Compression Field Services bring our highly skilled crews to your Field Operations. From troubleshooting problem areas to preventative maintenance to complete overhauls and repairs, our experienced technicians provide a wide range of solutions for your compression problems.

We provide a complete range of services for all your compression needs:
Engine and Compressor Overhauls
Troubleshooting and Service
On-Site Machining
Preventative Maintenance
Field and Shop Retrofits
Component Manufacturing and Repairs
Compressor Packing
Engine Controls and Monitoring Systems
Vibration Analysis
High Pressure Lubrication Systems

In addition to Field Compression Services, Exline offers complete machine shop services and specializes in Parts Manufacturing and Repair, Thermal Spray Coatings, Component Part Sales, and Engine Controls and Protective Devices.