Exline Inc. CEO names Bret Hightower President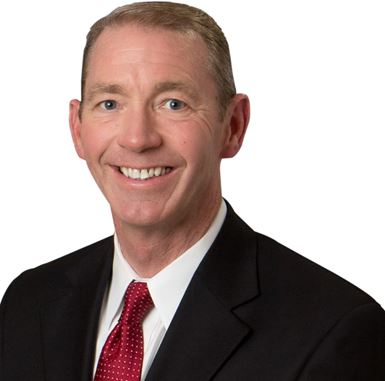 Rob Exline, Owner and CEO of Exline Incorporated announced today the appointment of Bret Hightower as President and Chief Operations Officer effective November 1, 2018. Hightower previously held the position of Vice President of Sales and Marketing for Exline.
"We are at a point in time where significant growth potential exists for us and there is no better person to lead Exline Incorporated than Bret Hightower," said Rob Exline, Owner and CEO. "Bret is a proven leader with significant industry experience, business vision and the ability to bring people together. His vision to leverage the many strengths of our company into growing markets is exactly what Exline needs as we enter the next chapter of expanded products and services innovation and growth."
Since joining the company in 2015, Bret has spearheaded market strategy and operational shifts across the company's portfolio of products and services, most notably the company's move into the midstream oil and gas compression markets. During his tenure overseeing Exline's Sales and Marketing, the organization's commercial teams increased annual performance year over year.
"Exline Incorporated is a rare company, which has been led by five generations of Exline family leaders in revolutionizing the industry through innovative products and providing world class experienced machining and mechanical service. I am very honored to have been chosen to lead the company," Bret said. "The opportunity ahead is vast and requires our clear focus to transform at an accelerated rate to continue to lead in our industries. My job is to direct and accelerate our ability to bring innovative products and services to our customers more quickly and to assure a smooth transition to the sixth generation of family leadership."
Exline Incorporated also announces that Kevin Koochel, with nineteen years with Exline, will assume the role of Sr. Vice President Sales and Marketing, devoted to shaping the company's marketing strategy, customer relationships and commercial product and service direction. Jon Ramsey-Executive Vice President and CFO with seven years, Larry Hettenbach- Senior Vice President for the Repair and Manufacturing Division with thirty-three years and, Howard Terrell- Vice President and Executive Business Leader for the Ignition and Automation Division with twenty years round out the Exline Incorporated Executive Leadership Team.
Founded in 1872, Exline Incorporated is the worldwide leader in industrial repair and manufacturing services that help people and businesses realize their full potential.