Letter to our customers regarding COVID-19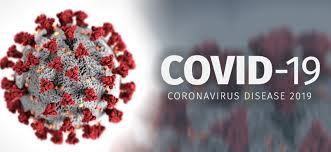 March 17, 2020
3256 East Country Club Rd.∙ PO Box 1487 Salina, KS 67402-1487
785-825-4683 ∙ Fax 785-826-4425
1-800-255-0111
To Our Valued Customers and Partners,
Exline, Incorporated and affiliated Business Division Nortex Field Services (Exline), as a partner to you and your organization, continues to closely monitor the impact of the Coronavirus (COVID- 19). With more cases appearing globally and concern growing daily, we assure you of our readiness to help our customers and suppliers navigate these challenging times with confidence.
First and foremost, we are taking decisive steps to ensure the continuity of our service delivery to you. We are fully prepared to effectively provide the products and services you rely on us to provide to support your needs.
Aligning with Public Health Authorities
We are monitoring the (COVID-19) situation daily, we will watch the situations happening nationally and locally and adjust business operations and policies as necessary. We are closely monitoring the Centers for Disease Control and Prevention (CDC), as well as other health organizations, and are following their guidelines as well as the guidelines of our local government officials.
Protecting our Employees and Customers
Exline Incorporated has initiated the following precautions and actions for employees and contractors. Following CDC's Guidance:
Emphasize respiratory etiquette and hand hygiene by all employees.
Separate sick employees and require them to stay home.
Perform routine environmental cleaning.
Advise employees before traveling to take certain steps.
Check the CDC's Traveler's Health Notices for the latest guidance and recommendations for each state/country to which you will travel. Specific travel information for travelers going to and returning from designated states/countries with risk of community spread of Coronavirus.
Employees who are well but who have a sick family member at home with COVID-19 should notify their supervisor, will be asked to self-isolate, and refer to CDC guidance for how to conduct a risk assessment of their potential exposure.
If an employee is confirmed to have COVID-19, Exline to inform Customers, Vendors and or Employees of their possible exposure to COVID-19 in the workplace but maintain confidentiality as required by the Americans with Disabilities Act (ADA). Customers, Vendors and or Employees exposed to a co-worker with confirmed COVID-19 should refer to CDC guidance for how to conduct a risk assessment of their potential exposure.
Exline has restricted travel for our employees to travel in accordance with CDC ad WHO guidelines, to mitigate the risk of infection. In addition, we will refrain from attending large gatherings, events and conferences until further notice.
We have suspended in-person meeting, both internally and externally with groups larger than what can meet the CDC social distancing standards. To accommodate these meetings, while limiting the risk of transmission of the virus, we have increased our use of video conferencing and teleconferencing.
We have educated our workforce and enforced social distancing policy to limit the risk of personal or community transmission of the virus should any member of the team become infected.
Exline has reinforced through posters, internal campaigns, and points of emphasis the importance of personal and professional hygiene, through the use of sanitizers and proper handwashing techniques.
Some of the most critical steps we have taken thus far:
On site mechanics/machinist/technicians

Members abide by company issued memo dated 3/13/20
Take crew members temperature prior to mobilizing
Wipe w/company issued disinfectant wipes the inside of crew truck within 24 hours of mobilizing
Gloves to be worn 100% of the time they are working w/hand tools
To minimize exposure between Exline crew and station personnel, breaks will be staggered.
If travel is limited, Exline has multiple locations to deploy personnel.
Administrative staff, Manufacturing and Repair personnel, and supervisors

Members abide by company issued memo dated 3/13/20
Hand sanitizers are installed in break/restroom and on shop floors
Disinfectant wipes are located in breakrooms for tables and door handles to be wiped down at end of morning, lunch and afternoon breaks.
Breaks and lunches will be limited to the number of employees allowed in a given area adequate to meet the social distancing guidance provided by the CDC.
To minimize any local imposed restriction, Exline has identified channel partners to utilize.
Suppliers/Visitors

All critical suppliers/visitors will be screened prior to entering Exline facilities. Non-critical suppliers/visitors will not be allowed to enter Exline facilities.
Recognizing the vital roles our strategic partners play in the successful operation of our business; we are in the process of evaluating and validating the continuity plans of all preferred and critical vendors to affirm their ability to continue delivering exceptional service.
Evaluate needed levels of critical at-risk inventory and increase where required
Request from critical suppliers what their "safety" level of inventory is
Identify alternate critical suppliers.
Our Commitment to our Customers and Communities
We remain fully committed to supporting you through these challenging times. We will continue to share updates about our operational readiness and actions taken as the situation unfolds. Rest assured, we are doing everything we can to provide a safe experience for our customers, vendors, employees and a healthy environment for our customers, vendors, employees and communities.
Sincerely,
Rob Exline CEO