Top 10 Maintenance Tips to keep your Nordberg Engines ready for critical operation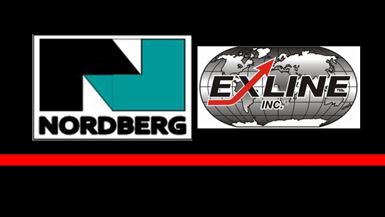 Oil Sample-Metallic Check: Taking oil samples routinely aids the operator in trending parts and equipment wear. Third party evaluation of oil samples will report good samples and samples with high or increasing levels of a particular metal indicating wear. All samples indicating elevated metals levels should prompt closer inspection during routine maintenance.
Air and Fuel Filter Change and Inspections: Inspect Air Filter: Air filters should be inspected periodically to ensure clean and functional filters to allow full and unrestricted air flow to the engine for peak efficiency. Fuel filters should be changed annually regardless of run hours. This practice will aid in reducing filter element material blockage, seals age and breakdown over time.
Inspect Fuel Injector Opening Pressure -Pop Testing Fuel Injectors: Fuel injector needles, seats, tips, and springs wear with operation. Keeping the fuel injectors tuned and popping at the proper pressure with a crisp pattern is important to maintain efficient operation and low emissions. Injectors that dribble or pop early change timing, cause detonation and unnecessary stress on other engine components such as compression rings and bearings and impair the efficiency of the engine.
Valve Tappet Clearance- Valve Lash and hydraulic adjusters: Proper valve lash/clearance settings allow the valves to completely close and open with the full intended motion of the cam lobe to offer peak performance. If the valve lash has to little clearance, the valve may not completely close. If it has too much, the valve will not open fully and will also clatter. The Nordberg FS engines typically have a solid tappet on the exhaust valve and hydraulic lash adjuster on the intake. The use of the hydraulic adjustor on the intake valve is because this engine is equipped with variable valve timing of the intake valve using a link shaft connected to the cam shaft VVT eccentric. As the VVT advances and retards the valve timing, the hydraulic lash adjuster keeps the intake valve in contact through the process to maintain proper lash adjustment. It is important to check the hydraulic adjusters when adjusting them to make sure they are operating fully, smoothly, and properly. A stuck or collapsed lifter will cause hard valve closure which can lead to a broken valve stem and dropped valve.
Refer to your Nordberg engine manual and follow the instructions closely for proper valve adjustment.
Bump or Feeler Gauge Checks- Main, Rod Bearings, and Wrist Pins: Routine or annual clearance checks that are recorded in maintenance notes allows the operator to trend wear and life expectancy of the parts. Following OEM clearance guidelines, any parts found to be out of spec OEM specifications should be removed for further inspection and/or replacement. The clearance on these rotating parts is critical in maintaining the proper oil film to prevent loss of oil pressure, metal to metal contact, and eventual mechanical failure.
Oil Strainers: The oil strainers should be kept clean to allow maximum and unrestricted oil flow to the engine. When cleaning oil strainers and canisters, be observant to trapped contents. Any debris or metals found could indicate the engine should be thoroughly inspected as to the source.
Check Fuel Pump Timing: Fuel pump timing should be checked and set according to your Nordberg engine manual. Proper timing is required for efficient operation and the lowest possible emissions.
Cylinder Head, Con-Rod & Main Bearing Bolts and Nuts for proper tightness: Bolted joints are critical to the safe operation of many types of equipment in a wide range of applications, including power generation. Experiments on bolted joints under vibration show that many small "transverse" movements cause the two sections of the joint to move in parallel with each other and with the bolt head or nut. These repeated movements work against the friction between the bolt and joint threads that is holding the joint together. Eventually, vibration will cause the bolt to "unwind" from the mating threads and the joint to lose its clamp Loose bolts are not just an irritating nuisance. Bolts are to be inspected and retightened annually. Please refer to your Nordberg engine manual for torque specifications.
Foundation Bolts Tightness: Checking foundation bolt tightness is possibly one of the most often overlooked annual maintenance items. Ensuring that the bolts are tight will keep the lower frame against the alignment chocks and eliminate frame movement and will also indicate issues such as broken bolts or bad foundation. Loose foundation bolts will allow movement which can cause crankshaft web deflection issues, worn chocks, shims, and bottom bedplate fretting. A frame bolt that turns freely without getting tight indicates a broken bolt. A bolt that shows resistance but keeps turning or needs tightened frequently can indicate a bad foundation or soft foot. If either of these conditions exist, immediate repair or replacement is recommended.
Crankshaft Web Deflections: The crankshaft is one of the single most expensive parts on any large stationary engine and the effort and time required for inspection is small in comparison. Taking and recording annual web deflection readings ensures that the crankshaft is laying straight between the main bearings. If the crankshaft is not laying straight, it is subject to bending with each revolution. When this continued bending stress gets great enough the crankshaft will ultimately break. Some common causes for bad web deflection readings include lower frame and chock alignment issues, bad foundation, and bent crankshaft.
Visit our Nordberg Parts & Service Page