Meet our New Account Manager Blaise Newman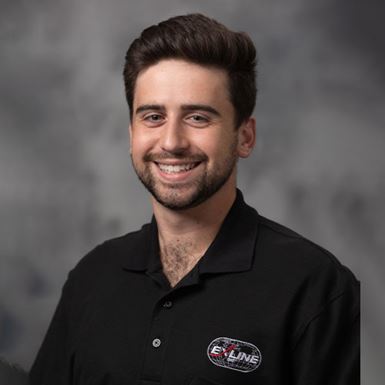 Exline Incorporated is pleased to announce the addition of a new Account Manager. Blaise Newman joins Exline as our new Gulf Coast Region Account Manager with 4 years of experience in product and manufacturing engineering within the gas compression industry. After graduating from the University of Oklahoma in 2017 with a degree in mechanical engineering, Blaise joined Compressor Products International as a Product Engineer. Later, Blaise transitioned into a Manufacturing Engineering role with a focus on quality and continuous improvement. In his free time, Blaise enjoys to golf, snowboard, and play in chess tournaments. He welcomes any and all to a game of chess!
Exline has a vast history in legacy and high-speed engine and compressor overhaul and repairs. Whether it is component repair/replacement or field service needs, Exline and Blaise has the expertise to help our customers with all their engine and compressor needs.
Providing exceptional products and services has always been our #1 goal at Exline. With the addition of our new Account Manager Blaise Newman, we continue to seek new and better ways to serve our customers.
Continue to look to Exline for support in the following areas:
Reciprocating Engines and Compressors
Machine Shop, Manufacturing and Repair
Field Services, Overhauls, and On-Site Machining
Ignition Systems and Engine Starting Systems
Protective Devices for Damage Control
ThermAlloy® and Thermal Spray Coatings
New and Re-conditioned Parts Sales
Contact Exline and Blaise Newman for all your Engine and Compressor needs!