Exline, Inc. welcomes Travis Zook, East Territory Account Manager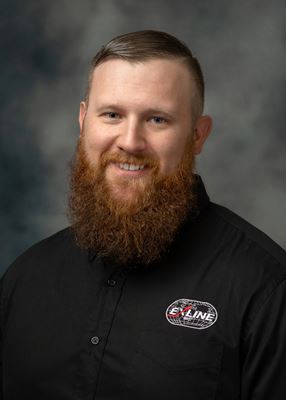 Exline is pleased to introduce Compression Account Manager, Travis Zook to the Exline family. Travis brings with him 10 years of technical sales experience with 6 of those specializing in reciprocating compressor maintenance, parts, and repair solutions. Travis is responsible for all Exline compression sales, and service for the East Coast Territory to include Michigan, Ohio, Pennsylvania, Kentucky, Tennessee, Georgia, South Carolina, North Carolina, Virginia, West Virginia, Maryland, Delaware.
Professionally, Travis started his career with Compressor Products International (CPI), where he gained extensive knowledge and understanding of the compression industry with reciprocating integral & separable units utilized in the petrochemical, refinery, and midstream markets.
Travis is a graduate of the University of Akron. In his free time, Travis likes to spend it with his wife and three kids. On a nice day Travis enjoys taking his motorcycle out for a ride, playing softball, or cruising in his Mustang. When the fall and winter comes, you'll find Travis coaching wrestling.
Email: t.zook@exline-inc.com
Cellular: 785-488-7492