EXLINE INCORPORATED CEO NAMES WILL EXLINE PRESIDENT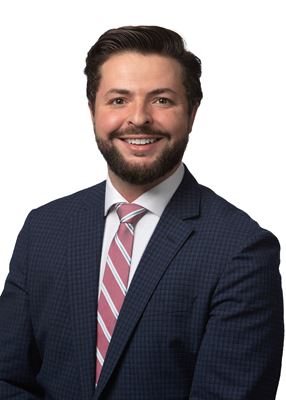 Salina, KS Release: November 1, 2023.
For Immediate Release

Rob Exline, Owner and CEO of Exline Incorporated, announced today the appointment of Will Exline as President effective November 1, 2023. Exline previously held the position of Vice President of Repair and Manufacturing operations for Exline.

"With a legacy built on tradition, innovation, and unwavering values, today, it is with great pride that I announce my son as the President of Exline, Inc. Will is a proven leader with significant industry experience, business vision, and the ability to bring people together," said Rob Exline, Owner, and CEO. "We are at a point in time where significant growth potential exists for us and he possess a deep understanding of our family's values to be the ideal steward to steer our company into its sixth generation of success."

Since joining the company in January of 2018, Will has spearheaded innovative strategies and operational shifts across the company's portfolio of products and services, most notably the company's growth in serving the midstream oil and gas compression and refinery markets. During his tenure overseeing Exline's Repair and Manufacturing operations, the organization'sproductivity and capacity have significantly increased annual performance year over year.

"Exline Incorporated is a rare company, which has been led by five generations of Exline
family leaders that have revolutionized the industry through innovative products and providing worldclass service to our amazing customers. I am extremely honored to be chosen as the sixth generation of our family to lead the company and to build upon its legacy," Will said. "The opportunity ahead is vast, and it is not one that I take lightly. It requires our clear focus to continue to transform with the industries we serve, so that we can continue to be a premium choice to our customers with the products and services we provide. My job is to direct and accelerate our ability to bring innovative products and services to our customers and to assure a smooth transition to the sixth generation of family leadership. I couldn't be more excited about this opportunity!"
Rob Exline also announces that Bret Hightower will assume the role of Chief Commercial
Officer, devoted to shaping the company's marketing strategy, customer relationships, and
commercial product and service direction. "I would like to thank Bret for his leadership
and contributions during his time as President," said Rob Exline. "His leadership has been
invaluable in assisting me in preparing for this family succession. I look forward to see the
exciting things Bret will do for the company in his new role." Jon Ramsey – Executive Vice
President and CFO, Scott Schlesener – Chief Operations Officer, and Kevin Koochel, Sr. – Vice President of Business Development, will continue to serve on the Executive Leadership Team.

Founded in 1872, Exline Incorporated is the worldwide leader in industrial repair and
manufacturing services that help people and businesses realize their full potential.

CONTACT INFO:
Name: Bret Hightower, Chief Commercial Officer
Organization: Exline Incorporated
Company URL: www.www.exline-inc.com
Address: 3256 Country Club Road, Salina, KS 67402
Phone: +1-800-255-0111