​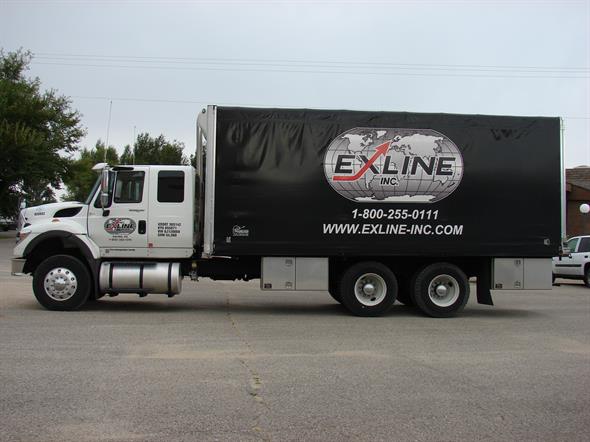 Exline-inc. takes ownership of your components from the time you request our services, throughout re-manufacture/repair, and final delivery and re-installation.
Exline Express assures that your parts are picked up in a timely manner and that your restored parts arrive at your location in perfect condition.
Exline Express employs our own drivers and flatbed trucks with roll over tarps and load capacities of up to 45,000 lbs.
All Exline-Inc drivers are kept current with DOT regulations and are CDL holders whom have only received 100% on all roadside inspections for the last (2) years.
Exline-Inc drivers go through mandatory safety training and check in every morning. Our drivers stay in constant contact with customers to meet their every need.
Exline-Inc has and will travel to Alaska and Canada.