Thermal Spray Coatings
Thermal Spray Coatings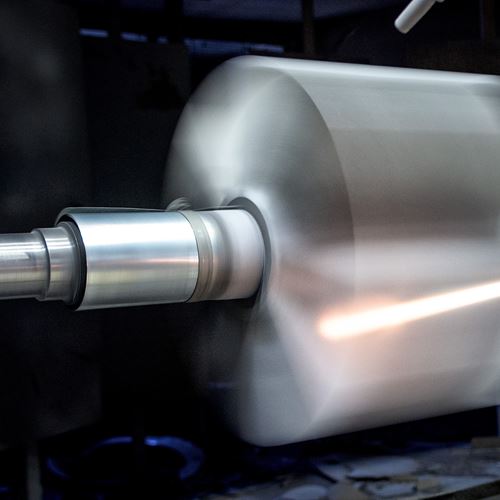 Thermal Spray Coatings
ThermEx® Thermal Spray Coatings
Exline Thermal Spray Coating Systems restore worn components to original dimensions and improve wear resistance, resulting in reduced down-time at a lower cost than fabricating replacement parts. Compare to hard chrome plating.
Coating parts using thermal spray systems provides the following benefits:
Adds corrosion protection
Improves lubrication
Provides an abradable surface creating near-zero running clearance
Can be utilized to salvage production run under-sizing
Exline Thermal Spray Coating Systems can be used to repair or enhance all of these components:
Impellers, Fans, and Shafts
Bearing/Seal Areas
Crankshafts
Steam Turbine Shafts
Hydraulic Rams
Cylinders
Pump Components
Exline uses multiple spray systems Improving Lubrication:
Combustion spray systems
Twin Arc spray systems
Plasma spray systems
High Velocity Oxygen Fuel (HVOF) systems
Thermal Spray coatings can also be applied to "new" parts to make them stronger.
Multiple Coating Options
Exline's Thermal Spray Coating technicians select from hundreds of metallic and nonmetallic coating options to achieve the protective characteristics most appropriate for your production part.
Thermal Spray coatings are applied at our Industrial facility in Salina, KS. For equipment that can't be moved, Exline field technicians are able to apply thermal spray coatings to parts and equipment on-site as well. For more information go to On-Site Repair and Manufacturing