Restoring Worn Components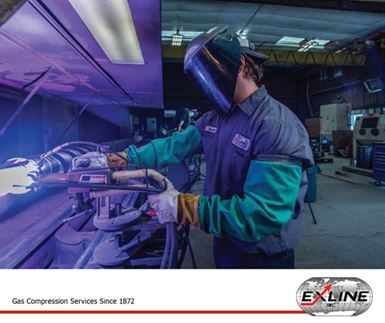 ThermEx® Thermal Coating System to restore worn components ​
At Exline, Inc. we use our ThermEx® Thermal Spray Coating System to restore worn components, to better than new condition in less time and at lower costs than replacement parts. ThermEx® will restore your components to original dimensions and improve wear resistance. Coating your parts using ThermEx® provides many benefits such as: adds corrosion protection and improves lubrication.
For more information on our ThermEx® Thermal Spray Coatings and what components it be used on by following this link: www.exline-inc.com/gas-compression/118/thermex-thermal-spray-coatings.
ThermEx® Coatings are applied at our facility in Salina, KS. For parts that cannot be moved, Exline field technicians will be sent to you to apply the coatings on site.