Exline Protective Devices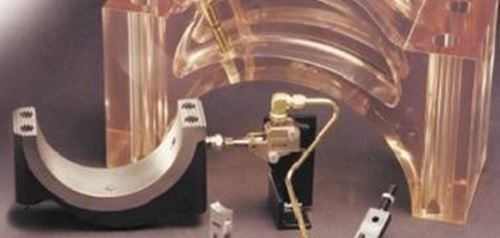 Exline Protective Devices help keep many types of Production Machinery, stationary engines, compressors, and industrial equipment running safely with reduced risk of major damage. They can be installed on stationary or moving parts to prevent catastrophic failure.
Exline, Inc. maintains an extensive inventory of the following OEM components for sale in our inventory and provides fast, knowledgeable and friendly customer service.
Exline Monitoring/Safety Devices
Stationary Sensor
Striker Sensor
Stationary Striker Sensor Assembly
Exhaust Gas Temperature Sensor
Thermowell
Compressor Rod Drop Indicator
Trip Valve
Over-Travel Indicator
Dual Sensor Assembly
Roller Type Wear Detector
Vented Rolled-type Wear Detector
Positive Flow Indicator
Electronic Compressor Rod Drop Indicator
Electrical Temperature Sensor Assembly
Electronic Devices Stationary/Thermowell
Electronic Trip Switch