Compressor Parts & Packing
Compressor Parts & Packing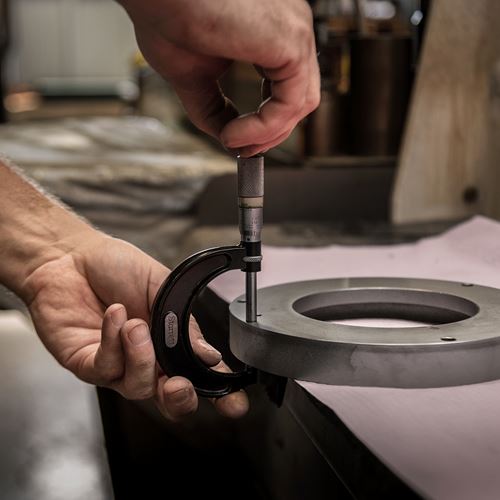 Compressor Parts & Packing
Compressor Packing
Exline is a leader in the Compressor Packing Industry. Exline's packing machinery provides the most accurate results for packing case & wiper assembly repair, along with the highest quality material and designs in the industry.
Exline Inc has developed an upgraded process to greatly reduce gas leakage at the compressor pressure packing case area. Due to an ongoing and increased awareness of "Greenhouse gas emissions improvements have led to noticeable results following a higher level of precision specification and as much as 50% tighter tolerances of the restoring of size and finish on compressor rods, and packing cases.
Exline can re-establish the size, hardness, and finish of compressor rods through the use of our thermal spray coatings to extend the life of the packing case area of the rod.
Exline's state of the art packing case station includes the very latest in lapping capabilities and an inspection system to produce packing cup segment flatness to less than 3 light bands (34.5 millionths of an inch).
Exline offers the following compressor packing services:
Highest quality pressure packing and oil wipers in the industry
Large material selection to best serve your operations needs
Packing & wiper sets in stock for reduced downtime
Part number cross referencing
Restore worn parts to original dimensions with thermal spray coatings
Protect parts from corrosion
Repair, training, and troubleshooting