Ignition Systems
Ignition Systems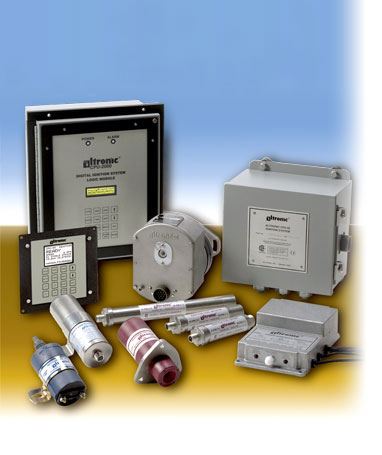 Ignition Systems
Altronic Ignition Systems
Altronic Ignition Systems are state-of-the-art systems engineered to provide:
Lower fuel consumption (between 4% and 7%)
Lower emissions
More stable combustion
Elimination of misfires
Altronic Industrial Ignition Equipment Includes:
Altronic I
Altronic II
Altronic V
CD 1
CD 200
CPU-90
CPU-2000
CPU-II
VariSpark
D.I.S
D.I.S.N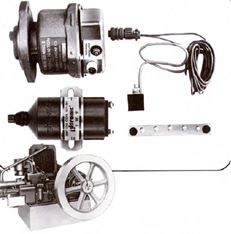 Altronic I Ignition System for 1-6 Cylinder Engines
The Altronic I ignition consists of a permanent magnet alternator unit, one or more remote mounted pickups sensing crankshaft referenced timing magnets, and an ignition coil for each spark plug. The system alternator provides the power for the electronic box mounted to it.
Eliminates Magneto, Breaker Points and Impulse Coupling
Capacitor Discharge electronic ignition
Timing set only once, then remains constant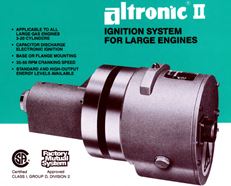 Altronic II Ignition System for Large Engines
Altronic II is an alternator-powered, capacitor discharge ignition system for 3 to 20 cylinder, 2 or 4 cycle low speed, high BMEP engines. Powered from a 12-pole permanent magnet alternator, Altronic II provides superior performance throughout the engine's operating range.
Applicable to all Large Gas Engines 3-20 Cylinders
Capacitor Discharge Electronic Ignition
Base or Flange Mounting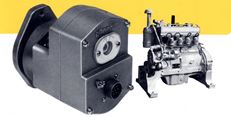 Altronic V Ignition System for 1-6 Cylinder Engines
Altronic V is a self-powered, low tension, capacitor discharge ignition system for 1 to 6 cylinder, 2 or 4 cycle engines. The Altronic V unit can be furnished with any number of output channels between 1 and 6. For 4 cycle applications, a choice is offered of units using the exhaust stroke firing principle or units firing on the compression stroke only.
Eliminates Magneto, breaker points and impulse coupling
capacitor discharge electronic ignition
alternator unit with self contained timing and distribution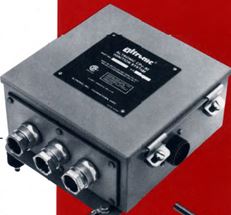 Altronic CPU-90 Digital Ignition System for Industrial Engines 2-18 Cylinders
The Altronic CPU-90 ignition system is a 12-24 VDC powered, microcircuit-based digital ignition system applicable to a wide range of industrial engines. The system, which has no moving parts, delivers unparalleded timing accuracy and stability by eliminating dependence on mechanical engine drives, gears, chains and couplings. The CPU-90 also features the capability to precisely control ignition timing electronically as a function of either engine RPM or an external analog control signal.
Two Series:
100 Series- Universal Unit fits all application
200 Series- Double Strike Spark option for improved combustion on problem engines
High Energy Capacitor discharge ignition with selectable engergy level-suitable for lean burn engines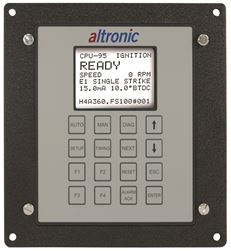 CPU-95 Advanced Digital Ignition System for Industrial Engines
The CPU-95 has a Backlit display which indicates the following parameters:
System status and mode
Ignition energy level, mode and number of strikes
Global timing (in degrees BTDC)
Individual cylinder timing
Engine speed (in RPM)
Value of timing control signal
Relative spark plug voltage indication by cylinder
Engine overspeed setpoint
Diagnostic messages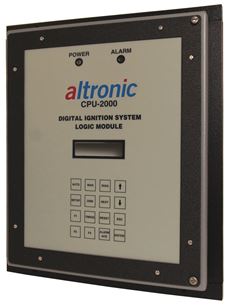 CPU-2000 Advanced Digital Ignition System
The Altronic CPU-2000 is a 24 Vdc-powered, microprocessor based digital ignition system for application to large natural gas-fueled engines. Advanced control, diagnostic, display, communications, and emissions-reduction features allow for monitoring and control of the engine's ignition and combustion.
Microprocessor-based, crankshaft-referenced
Enhanced Engine Performance
Comprehensive Display Capabilities
Optionall Diagnostic Module Features
Cost-effective retrofit from Altronic II-CPU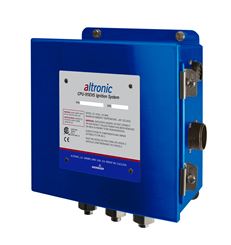 CPU-95EVS Enhance VariSpark Digital Ignition System
The CPU-95EVS Incorporates Altronic-patented VariSpark current control technology to assure combustion in lean operating environments, on engines with poorly mixed air/fuel charges, under light load, and on low-btu fuel applications.
Simple, cost-effective system upgrade for existing CPU-90/95 systems
Delivers full-time system, primary discharge, and secondary discharge
Advanced, user-friendly Display mode to adjust all critical operating parameters and to access all system, and spark dianostics.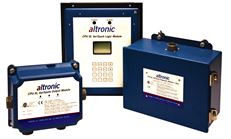 CPU-XL VariSpark Advanced Digital Ignition System
The CPU-XL VariSpark Advanced Digital Ignition System for Large Engines is an innovative spark control system that optimizes performance on emissions-controlled engines as well as on applications experiencing wide variations in operating and ambient conditions.
Incorporates an engine-specific ignition coil/EZ rail system rail for cost-effective installation and operation.
Comprehensive system and spark discharge diagnostics help to insure the swift identification of operating issues and to minimize associated engine downtime
System timing, spark profile, and access to all other system options and diagnostics are available from the system keypad and graphical display, as well as remotely via Modbus RTU communications.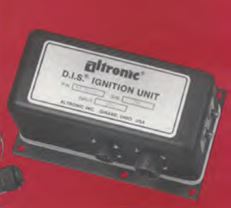 Altronic D.I.S.
The Altronic D.I.S. digital ignition system is a microcircuit-based system for spark ignited engines fueled by gasoline, or natural gas. The system, which has no wearing parts, is powered from 12-24 VDC and can replace any distributor ignition system. The D.I.S. uses the high energy, capacitor discharge principle which provides maximum engine performance and can extend spark plug life 3 to 5 times compared to an inductive-type system.