Repair and Maintenance In-House Capabilities
Repair and Maintenance In-House Capabilities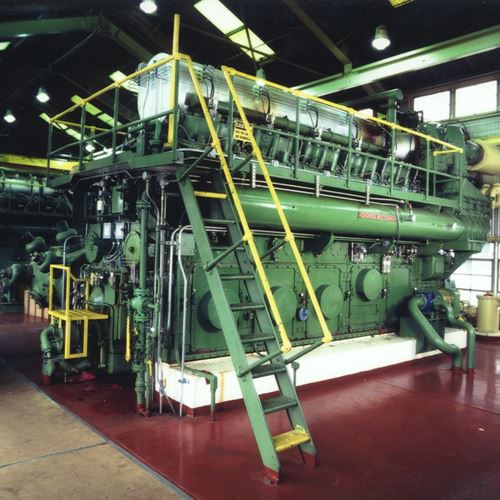 Repair and Maintenance In-House Capabilities
Exline-Inc, maintains a 120,000 square foot Industrial Complex consisting of: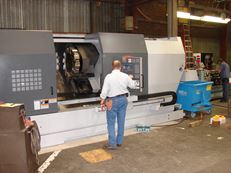 Manufacturing/Machining Facility
Housing a full line of precision lathes, manual & advanced CNC milling and turning equipment operated by Exline's certified Master Machinists to achieve tolerances to 1/1000th of an inch.
Milling capacities up to 118" by 78" x 27,000 lb. part weight.
Vertical turning capabilities of up to 84" diameter.
Horizontal turning capacity of 25" diameter x 198" centers.
Overhead crane capacity of up to 30,000 lbs.
Cylinder Re-Manufacturing Facility
Cylinder repair for slow-speed integral engines and reciprocating compressors
Restoring bores of power cylinders
Honing capacitites up to 26".
Hot dip caustic cleaning tanks.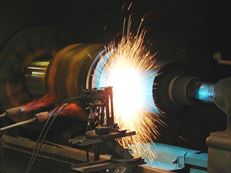 Thermex Thermal Spray
The following systems are utilized to improve performance and extend service life by Restoring Original Dimensions, Improving Wear Resistance, Add Corrosion Protraction, and improved Lubrication:
Combustion spray systems
Twin arc spray systems
Plasma spray systems
High Velocity Oxygen Fuel (HVOF) system.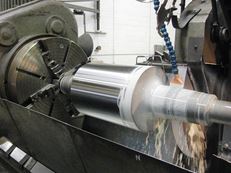 Grinding Facility
Outside & Inside dimension grinding of all types of surfaces

41" OD x 125" length
43" ID x 48" length.
Lapping
Ability to achieve surface finishes as law as 1-2 Ra.
State of the art lapping machine capable of producing parts with flatness readings of 1-3 light bands.
Welding Facility
MIG Welding
TIG Welding
Plasma Welding
Bronze Welding
Stick Welding
Heat Treatment and Stress-relief via our Industrial Size furnace.