Engine Control Systems
Engine Control Systems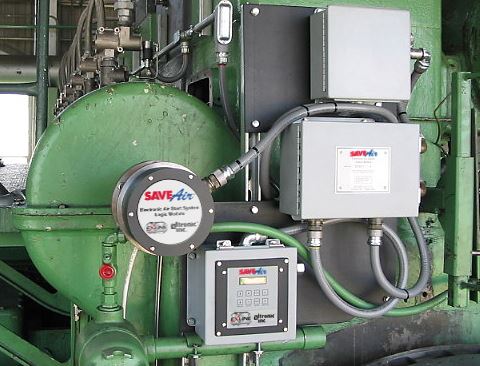 Engine Control Systems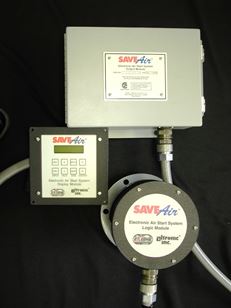 On-Site Services: Electronic Air Start Systems
The Exline/Altronics® SaveAir® Electronic Airstart System replaces original equipment air start distributors and replaces the Exline mechanical pneumatic air start systems to provide:

High Breakaway Torque
Efficient Air Usage
Elimination of "dead spots"
Total Reliability

click here for Altronics® SaveAir® Brochure**
Click here to learn more about On-Site Services: Engine Protective Devices
Click here to learn more about On-Site Services: Engine Control Systems
Click here to learn more about On-Site Services: Emission Controls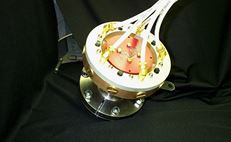 Pneumatic Air Start Distributor
The Exline® Mechanical Pneumatic Air Start Distributor is designed for easier, more reliable starting of large stationary engines. It replaces original equipment air start distributors to provide:
High Breakaway Torque
Efficient Air Usage
Elimination of "dead spots"
Total Reliability

click here for Exline® Device Catalog
Each unit is custome designed for its application and then installed by our technicians in place of the original distributor.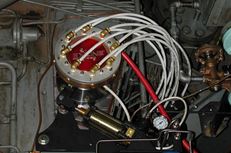 Pneumatic Air Start Distributor Installed
On-Site Field Services Include:
Complete system Installation
Commissioning
System diagnostics and repair services
On-Site Services: Engine Control Systems
Exline Inc.'s experienced field technicians provide installation of a wide range of process control panels and instrumentation.
Exline, Inc. can install complete systems which enable remote starting and stopping and/or total remote monitoring & controls of engines, electronic communication of performance back to remote operations, and interface with Programmable Loginc Controls (PLC's).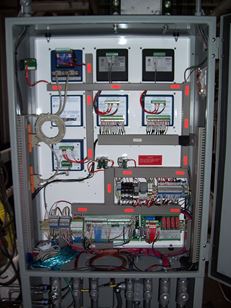 On-Site Services: Engine Control Systems
On-Site Field Servies include:
Working with customers to establish requirements
Installation of Altronics Control Panels

click here for Altronics® Engine Controls Catalog***

Programming options ranging from safety shut-downs to complete automation panels
Commissioning
System diagnostics and repair services
Click here to learn more about On-Site Services: Ignition Systems
Click here to learn more about On-Site Services: Engine Protective Devices
Click here to learn more about On-Site Services: Emission Controls