Emission Controls
Emission Controls
Emission Controls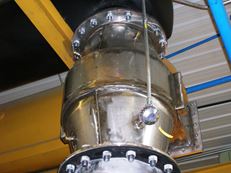 On-Site Services: Emission Controls
Exline Inc.'s factory-trained Engine Controls Technical Crews provide emissions controls systems to meet almost any requirement and ensure compliance to local, state and federal emission regulations.
Exline, Inc. specialize in catalytic emission compliance solutions for RICE-MAX-NESHAP regulations.

RICE NESHAP is the acronym for the US EPA rule for "reciprocating internal combusion engines national emission standards for hazardous air pollutants."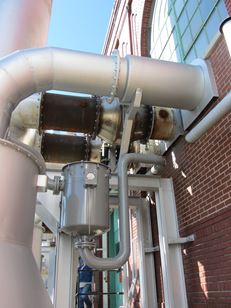 On-Site Services:
On-Site Field Services include:
Installation of Catalytic Converters/Silencers combination units
Installation of Catalytic Converters
Installation of Air/Fuel Ratio Control Systems
Commissioning
System diagnostics and repair services
Problem-Solving/Trouble-Shooting
Click here to learn more about On-Site Services: Ignition Systems
Click here to learn more about On-Site Services: Engine Protective Devices
Click here to learn more about On-Site Services: Engine Control Systems
Photos